CMWLab Knowledgebase — Product Help
Simplify project planning for project managers and facilitate execution for team members. Stay up-to-date on project priorities, delivery dates and the actual resource workload. Keep track of project portfolios and ensure cross-project resource optimization.
Online workflow automation software and goes beyond the scope of task flow management. Tracker allows unified task management across workflow tasks and non-process tasks or assignments. Team members can easily receive and manage their personal tasks along with approvals, reviews and other tasks automatically generated within business processes.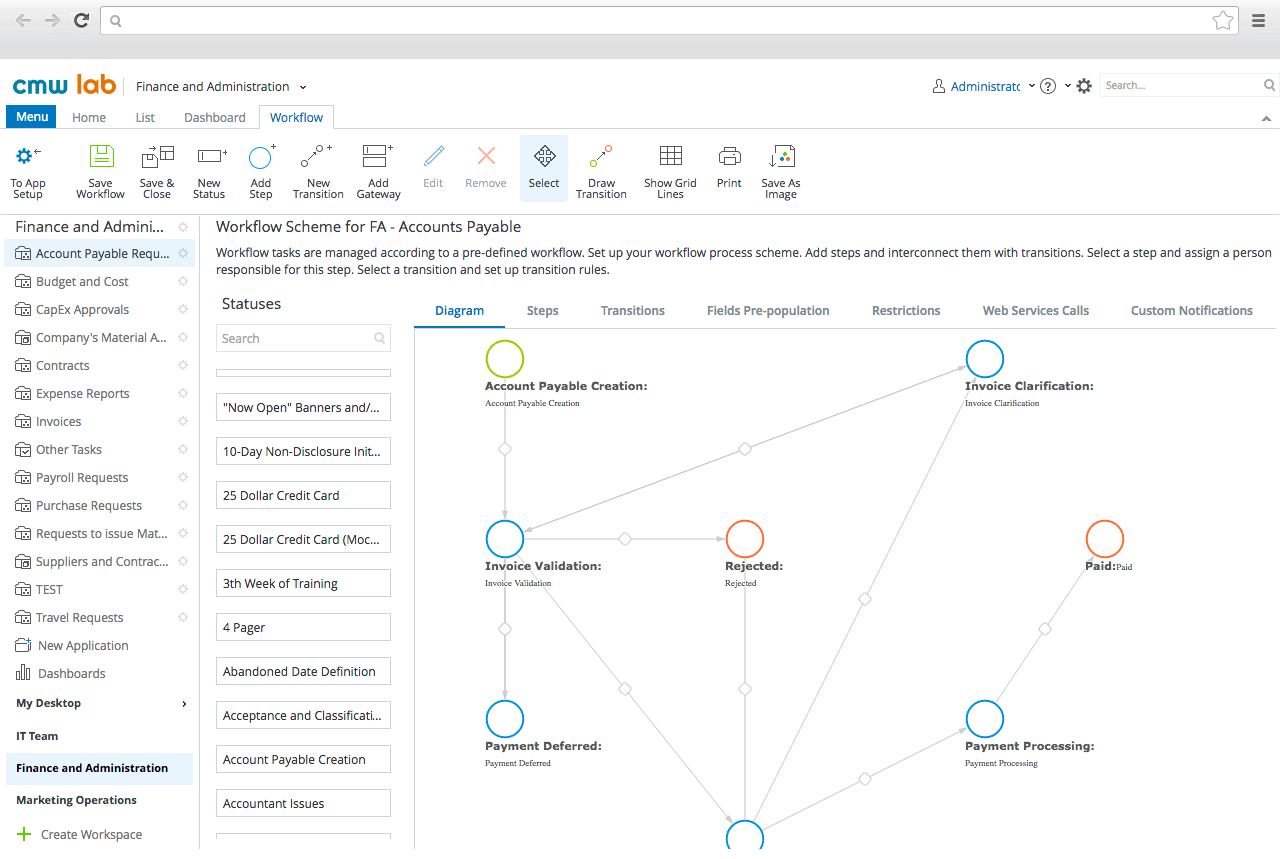 //php echo contactSection(); ?>